How does your resume present your story?
Last weekend, we visited dear friends in East Tennessee. Their home is comfortable and cozy, and they are the most welcoming of hosts. While in their guest bathroom, I spied this unusual and interesting relic:
It's an antique bottle that once contained a tonic designed to "treat" grey hair – to make it less…grey. It lists the active ingredients right on the front – lead acetate and precipitated sulphur – followed by a warning that the product is "not to be used on scalps where cuts, abrasions or sores exist." I guess pores and hair follicles are OK, though, because on the back of the bottle, the directions for use say to "massage thoroughly into scalp once a day with finger tips. Do not scratch."
I Googled lead acetate, because it seems a rather alarming ingredient, especially in light of the warning. Turns out, the FDA banned lead acetate several years ago from use in "progressive hair dyes" because there was "no longer a reasonable certainty of no harm" from its use. But unless you read the warnings on the slick packaging for modern hair color, you might not know the extent to which the product contained certain chemicals.
The label of the old-timey bottle features the two active chemicals and a usage warning right on the front. It's not buried in the small print, and the label doesn't use any marketing techniques to convince the consumer to use the stuff. In contrast, here's a modern-day example:
This package features a handsome, smiling man with fabulous, not-grey hair. We can see that the product promises to "restore[s] original [hair] color", with "professional results" and "100% natural look." It even lists some ingredients "for strong hair," so we can conclude that it's beneficial! Of course, the list of active ingredients and usage warnings appear elsewhere on the box, along with directions for safe use. But the packaging is visually appealing, and and you might even start thinking that if you use this product, you might become as attractive as handsome as the guy on the box.
What does this have to do with a resume? Well, like the modern hair product packaging, a compelling resume uses graphic design, color, different fonts, and an attractive layout to keep the reader reading. When looking at the box, your eyes are drawn from the headline at the top to the product features down the right side of the front of the box. The most important information is front and center. It tells a story.
A visually-appealing resume is more likely to be noticed. You don't want to go overboard, but in a sea of boring, black Times New Roman, a pop of color and a modern font go a long way towards retaining the reader's interest.
In contrast, the front of the Annette Brand Hair Preparation bottle doesn't tell a story. It's straight facts, purely informative, using minimal language that leaves the reader wondering whether to try the product or heed the warning. It's the equivalent of that boring resume template the college career center set you up with so many years ago.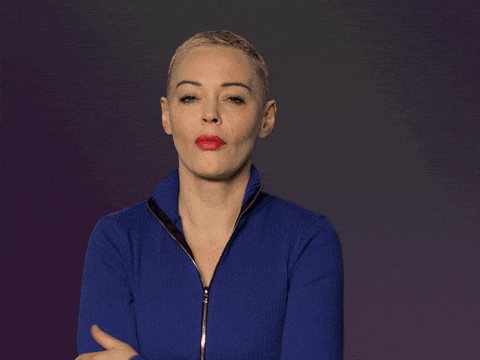 A well-written resume tells a story with its content, and its format reinforces the branding. The most important information is prominently featured. It entices the hiring manager to keep reading, inviting them to learn more about you. It's more like the box of Just for Men than it is the bottle of Annette Hair Preparation.
True confessions: I've got a decades-long devotion to placing chemicals atop my head to cover my grey hair. But I no longer do it myself at home. DIY products are much harsher on your hair than the professional formulas used in salons. I trust a trained, experienced pro to color my hair. It's well worth the extra cost.
Similarly, if you want your resume to stand apart from all the others, to effectively tell your story in a way that will get you invited to more interviews, you would do well to consider using a professional to write your resume. In fact, I feel so strongly about it that I wrote about it recently.
Convinced yet? Let's talk about how I can help you transform your resume to tell your story. I promise my products are free of lead acetate and other harmful chemicals.