This is the promised follow-up to my recent post about the young 20-somethings, but there's wisdom in here for anyone who isn't sure what they want to do with their career.
If I could point to one thing that most hiring managers will pick up on, it's a candidate's lack of focus. Saying you're "open" and "flexible" and "will do anything I'm qualified to do" is not a selling point. Rather, it sends up red flags of desperation and indecision.
Saying you'll do "anything" doesn't make you versatile. Your lack of direction makes the hiring manager have to determine which job(s) you might be qualified to do. It suggests that because you don't have a preference, you might not be all that into their job. That you're only there for the paycheck. And, that you don't really know (or care) what their company does. That once you find something more interesting, you'll bolt.
Very few employers want to hire someone who telegraphs a lack of focus.
Let's say you're a recent college graduate. You chugged along dutifully all the way through school, taking your gen-ed requirements and all the classes for your major. You still aren't quire sure what you want to do with the rest of your life. But now you have a pile of student loans that need to be repaid, and you'd like to move out of your childhood bedroom. So of course you're anxious to find a job – any job – where a biweekly direct deposit is part of the deal.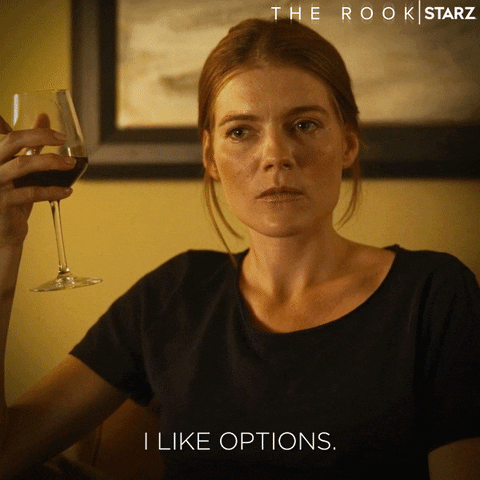 Or this: Let's say you graduated with a degree in accounting, a major chosen because your parents felt it was "practical." Some of your friends got recruited into big accounting firms and are studying for the CPA exam. Others went the corporate route, starting as an entry level staff accountant. You're not sure you want to commit to the exam yet, and don't much like the idea of auditing, so you're looking for a corporate role. But within that space, there are different paths. You could specialize in an industry (say, real estate or investments), or you might work in a company's internal accounting department (where they manage the cash). How can you be sure which way you want to go? Research helps, but to be certain, you need to try it out.
To get selected, you must convince the recruiter and hiring manager that you want to work specifically in their industry, for their company, in the role they are looking to fill.
Secret #1: You don't actually have to feel this way! BUT you do need to come across as sincere. You must convincing without going overboard.
Secret #2: Sometimes, in faking it, we learn that we actually really are into it. But you won't know until you get your foot inside that first door and see the job from the inside.
Time for a quick story.
I have an oh-so-practical B.A. in Sociology, a major chosen not out of burning desire, but because colleges require students to have a major in order to graduate, and my advisor forced me me pick one at the end of sophomore year. After graduation, I spent a few months living with my mom in Hershey, PA, doing temporary admin work in between a series of foot surgeries. It was the same work I had done during breaks while in college. The money was good, but soon it would be time to find a Real Job.
At homecoming that fall, I reconnected with a fellow alumna who was working as a recruiter for a firm in DC. I told her I would love to move to DC, but wasn't sure what I wanted to do. She said, come on down, I can help you get a job.
So I did. I interviewed for a secretarial opening with a regional accounting firm. Before I left town that evening, I had accepted their offer to start work in two weeks. I had the skills to do the job, and I was super-excited to relocate to DC, but I wasn't all that excited about my first post-college employment being in yet another administrative support role.
The firm took a chance on me because they could see I was enthusiastic, I understood the nature of the job, and was a quick learner. (Plus, I could type ridiculously fast.)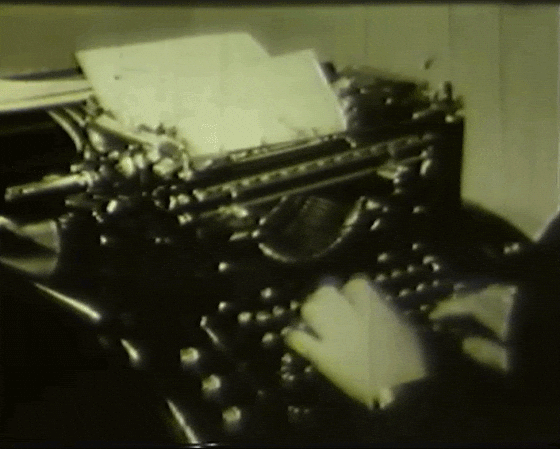 I also managed to persuade them that I was excited to provide support to a bunch of CPAs in DC. Less than a year into the job, they moved me into an HR support role, which gave me the opportunity to learn about HR. I decided I liked it. I learned a lot and developed an early professional network that I maintain to this day.
That foot-in-the-door set me on a path to a career in HR. I stayed in my first job for two and a half years, then I tried a series of different HR jobs: I was a personnel assistant for a 300-person government contractor, an HR generalist for a rapidly-growing telecommunications firm, a benefits manager for a 900-employee diversified corporation, and an outsourced HR director for a smaller tech company. I finally landed on HR consulting and learned I was happiest when I was an HR department of one, providing generalist services to small businesses. But it took me about 20 years to find my sweet spot.
The nature of the employee/employer relationship has changed. Your first job will probably NOT be your forever job. You're not going to work for one company for 30 years, retire at 55, and earn a big fat pension and lifetime health insurance, like your parents or grandparents did. You, my friend, will have a bunch of different jobs – a 2019 survey of Baby Boomers suggests the average number of jobs in a career is more than 12! (I'm on my 9th one right now.)
My advice: Apply for jobs that look interesting, then customize your cover letter and resume to align with each job posting's requirements. Research different roles, employers, and industries. Be open to opportunities that might not be exactly in line with your major. Just get in there and have a sincere go at it. Learn as much as you can from everyone you work with. Ask lots of questions. Ask your boss how she ended up in her current position. You might discover something you enjoy doing! Or, you might learn that there's a field of work that just isn't for you. There's just as much value in ruling things out – it makes your decision a little easier the next time.